Hello for the fourth installment of the best music of the year! As always, my picks reflect not subjective reasoning, but objective truth. An important thing to note since last year, though: I have spent much less time writing fiction for pleasure and much more time writing academese for scientific advancement. Forgive my dry prose! Go grab some water to keep handy! Now click on the accompanying spotify playlist and follow along, it'll make everything a lot more fun. If you're curious, here's my list from last year
First off, the top 10 songs that weren't on any of this year's top 10 albums
*******************************************
Zomby – Her (Glowy, Aggressively Meditative)
Kool AD – I Don't Wanna Do Nothin at All (and Reprise) (Outsider, unpolished)
Gui Boratto & Renato Ratier – Tesla (Revving, Controlled)
Joey Purp – Girls @ (feat. Chance the Rapper) (Neptunesy, Fun)
Chance the Rapper – No Problem (Chance the rappery)
Mele – Queens Day (Percussive, Bobbing)
A Tribe Called Quest – Dis Generation (Posse cut,
Kanye West – Father Stretch My Hands Pt. 1/ Pt. 2 (Disjointed, bricolage)
Princess Nokia – Tomboy (Aggressive, Confident)
Machinedrum – Dos Puertas (Alix Perez Remix) (Spazmodic, Sonic)
******************************************
AND NOW TOP ALBUMS HERE THEY ARE:
10- DJ Rashad & Teklife – Afterlife
Sounds like: when you're customizing your character and you've got the basic stats and stuff down but there are like 50 cosmetic changes you can make and you're shuffling through all the available options
Since DJ Rashad's untimely death a few years ago, footwork hasn't re-coalesced into anything cohesive. Double Cup, the best footwork album of all time, nested smack dab in the middle of the footwork tree trunk, but now the most compelling stuff is coming from branches farther out (Jlin, Machinedrum, DJ Paypal, Taso), where the footwork pattern is oftentimes followed in tempo and polyrhythm only. Afterlife, a compilation album of unreleased Rashad material reworked and completed by his peers, is great evidence of this. It's the best footwork album of the year precisely because it showcases sonic variety rather than trying for anything cohesive. Footwork founding fathers collaborate with dudes new to the scene, and everyone brings a couple ingredients of their signature sound to the table.
Best trax: Get You Burnt, Do You Wanna Be Mine, Lost Worlds
9 – Rae Sremmurd – Sremmlife 2
Sounds like: we couldn't have imagined this in 1980
Old people generally suck. When I get old, I'm going to be horrible too, all "being completely lost in the VR singularity" and getting mad at weird names despite my own being weird as hell. But here's a thought experiment: for whatever dire reason, you NEED to get a 68-year-old Iowan farmer a twitter account and one of their tweets needs to go viral in the next 24 hours. How are you gonna do it? Perhaps you can force them to listen to this album. Every single line and ad-lib of this album is meme-able. The whole god damn thing. Especially the first 7 tracks. The last few aren't as good. But strip away the memes (if possible?) and the true treasure of Sremmlife 2 emerges, one that a 68 year old Iowan will also definitely hate. Mike Will Made It, the best producer in the game right now, made some wonderful beats for this album. Some individual elements that were just sublime: the keyboards in By Chance, the Mario 64 water level sounds in Black Beatles, the car locking noise in Real Chill, the intro revving in Start a Party… man oh man. This guy is on right now. Oh, and he also produced Beyonce's Formation.
Best trax: By Chance, Real Chill, Shake it Fast
8- ANOHNI – Hopelessness
Sounds like: the scene at the climax of a dystopic movie where you wonder how the hell the screenwriters are going to salvage a positive ending considering half the cast just died
The politics of Rage Against the Machine have always puzzled me. On the one hand, they've sold tens of millions of records, and the thesis of each one is "politics is fucked; let's stop this." They were perhaps the most effective group ever at spreading a political message. But, in raging against the machine, they didn't do much to suggest alternate political landscapes. It's easy to negate something but much more difficult to suggest preferable alternatives. ANOHNI subverts this problem nicely by setting her overtly political album in depression rather than anger. After listening to this Hopelessness, you're convinced that the world is fucked and, moreover, that this fucked-ness is so embedded into the fabric of everyday surveillance and brutality that there's not much anyone can do about it. But in accepting defeat, ANOHNI regains some perverse agency, reveling at times in her destruction. You can revel in her fantastic voice, complimented excellently by the OPN/HudMo production, and the unintentionally hilarious way she moans "Ooooooooooooooobama" (in the song Obama).  Drone Bomb Me is maybe the best track of the year, imo.
Best trax: Drone Bomb Me, 4 Degrees, Hopelessness
7- Gqom Oh! – The Sound of Durban Vol. 1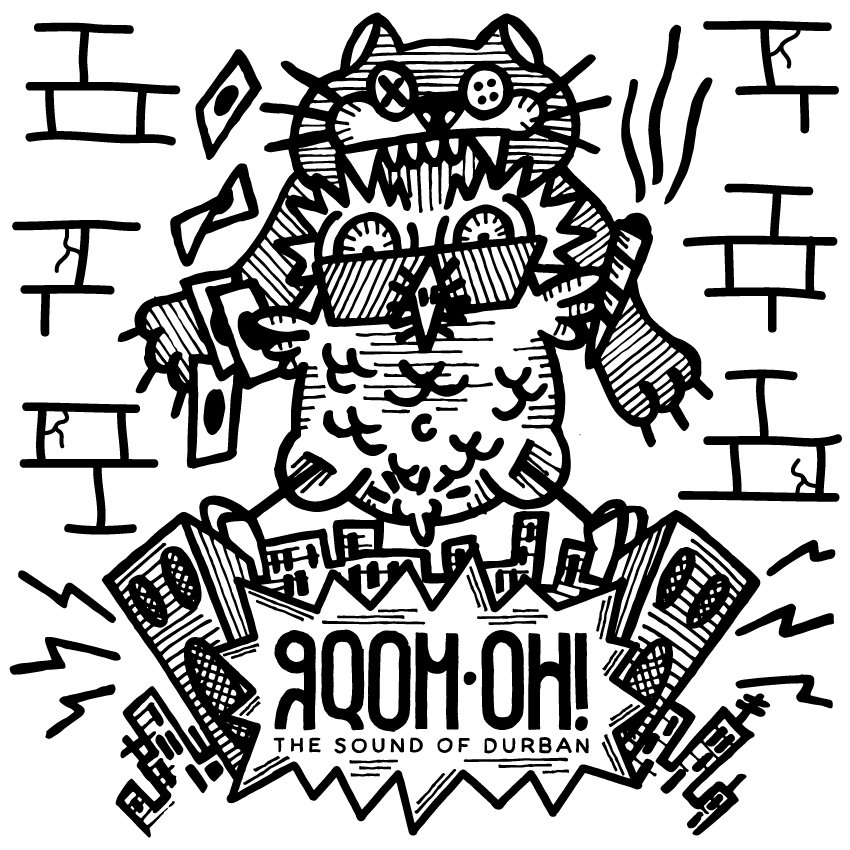 Sounds like: having a panic attack in a really cool club but you're trying to play it off and keep dancing
One of my favorite parts of my whole life is that people keep pushing the frontiers of music. I get a particular thrill when I hear something that I've never heard before. This year, the boundary was pushed by a bunch of South African teens who pirated Ableton and took a bunch of ecstasy.
Gqom is:
Uptempo, drum-heavy (gqom means drum), dark electronic music
No four-on-the-floor drums. All polyrhythms here, baybee!
Meant to be played at a loud volume
Because it's a new genre coming from the global south, there are a few caveats to gqom. It's not very popular on Spotify: a search specifically for gqom suggests that we made a typo while looking for Selena Gomez. It thinks we're making a typo. There's a ton of bad gqom out there; for the time being, stick to label compilations. Like this one, from Gqom Oh! Who will push the boundary in 2017? Probably Shia Labeauf with a completely plagiarized rap album.
Top trax: Ghetto Mafia – Club Mix, Jungle Anthem, Skim San – DBN Dance
6- PUP – The Dream is Over
Sounds like: Fun music to cruise a few brews to
Hark! It's a guitar! It's a four piece band! Rock *isn't* dead! (Nah, it totally is.) in The Dream is Over, we find PUP making music on the punkier side of pop-punk, more in the vein of FIDLAR before their singer sobered up and got too whiny. As in all good pop-punk, there's both a nice surface level feel-bad story (I'm poor! I'm undateable! I do too many drugs!) and an undercurrent that demands some serious thought (poor rural economic determinism with a Canadian flavor). Plus, you KNOW I'm a sucker for vocal harmonies where everyone involved is more interested in shredding their instrument than hitting the exact right note.
Top trax: DVP, The Coast, Doubts
5 – Ariana Grande – Dangerous Woman
Sounds like: you're shopping at Zara or H&M and you pause for a second, forgetting the ethical irresponsibility inherent to fast fashion business models while you get pulled in by a catchy vocal hook
Ariana has a few strengths. She's probably the most talented pop vocalist making music right now. She's got a great eye for beats, beats that straddle the line between straight pop and pop crossover, beats that mix in just the right amount of 2-step garage or edm drop or upright bass to keep you interested. Furthermore, she's my waifu. But she always picks the absolute worst features. On her previous album, she got bad rappers (big sean, mac miller, childish gambino) to deliver predictably bad verses. On this one, she gets good rappers (lil wayne, future, nicki minaj) to deliver unpredictably bad verses. Ah! But the songs where it's just her and production team are some of the best pop you'll hear. It'd be sick if the radio were just Ariana and CRJ.
Best trax: Into You, Be Alright, Dangerous Woman
4- Anna Meredith – Varmints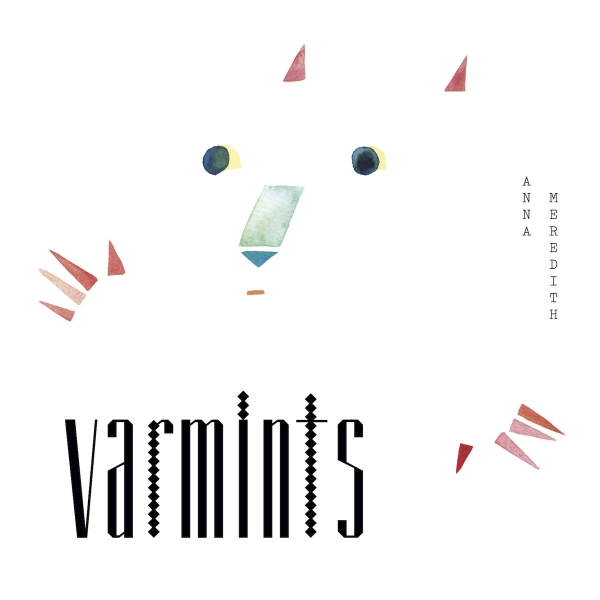 Sounds like: what I thought rhythmic gymnastics was before I actually watched the Olympic event
What is modern classical music? Does the genre still exist? I honestly have no idea and would like someone to explain this to me. If I could pick a thing that's the most direct successor to Bach n pals while not ENTIRELY retreading the past, it's this album. It sounds like it was written out note-by-note and then played by a very competent professional orchestra. But could Bach make such a cute album cover? No. He couldn't. The sounds swell and ebb on each track, like the sea smashing a rocky crag or just waves lapping at the foundation of a sandcastle. We're probably evolutionarily attuned to like waves, yeah? It signals the time of day, food coming or going, safety or danger in travel. Ever notice how you can't stop staring at the campfire? Same deal. This thin veneer of consciousness does darn little to cover up signs of biological determinism.
Best trax: R-type, Nautilus, Taken
3- Pangaea – In Drum Play
Sounds like: A comfortable quilt made of metal, mesh of some sort
Most electronic musicians mix ingredients into the pot, gradually, until the full stew is realized. They pull away and push towards, preventing you from getting fully oriented until the song finishes. Otherwise, you'd get bored with the repetition. Pangaea just shoves the entire stew in your face. You look at it for a couple of minutes and then he directs you to the next course. A bold strategy, but it works. The flavors on each track are tasty as hell, and they somehow blend together while remaining discrete. Your ear can pick out each individual pattern and simultaneously realize the full flavor. Like the exquisite culinary beauty that is Little Caesar's Pizza, I'm fascinated every time I eat this meal.
Best trax: One by One, Skips Desk, Send It In
2- Skepta – Konnichiwa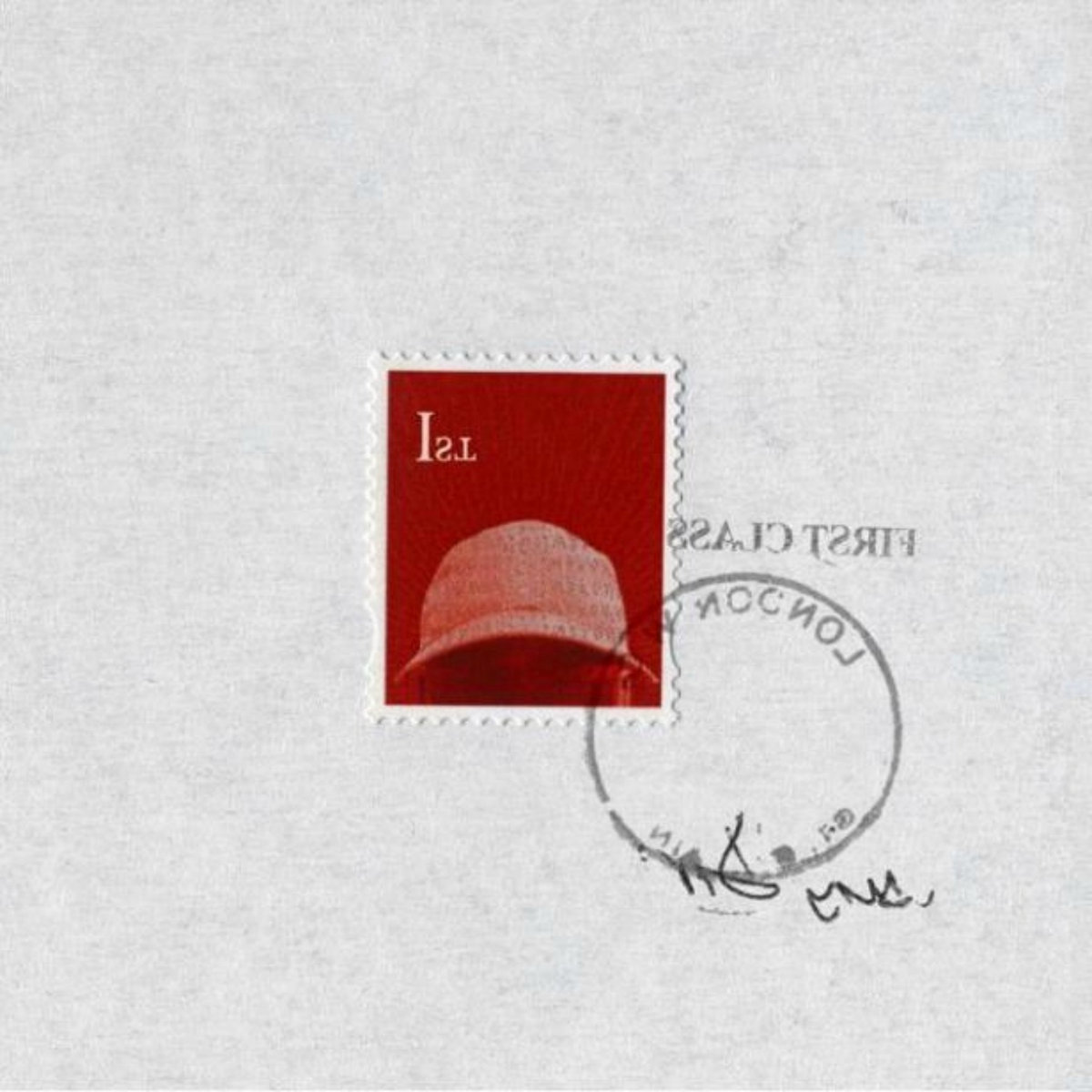 Sounds like: Black tracksuit in the club
I have a tough relationship with British culture. Example: a classic "dad story" is that my pops and his two best friends went to see Monty Python at the movie theater during its first run. His friends loved it — they were rolling in the aisles and stayed for a second showing. My dad chuckled a couple of times and walked out when the credits started to roll. I've inherited this, for better or for worse. Most rap from outside America is not my cup of tea – sometimes, I can't relate to it, and honestly the quality of rhymes is much lower. Skepta has some corny lines too ("I'm winning – Sheen"), but he also brings a very British class consciousness to the album devoid from most US stuff. The subject matter is parallel at times to US rap (only rolling with day-ones, disrespect for authority) but other times cuts slightly astray from the modern cloth (rap battles, rejection of material clothing excess) Those great beats? Skepta produced the entire album. Who else but Earl Sweatshirt does that nowadays?
Best trax: Lyrics, Shutdown, Man
1- Carly Rae Jepsen – Emotion Side B
Sounds like: we could have imagined this in 1980.
Time for your annual sermon on metamodernism!!! [you squirm in your seat, but then realize you made it through 9 of 10 reviews. Foot in the door!] One of the great joys of this generation is that we are free from the shackles of irony, just as our Gen X predecessors were free from the shackles of sincerity. We can oscillate between the two, and do it comfortably. If I was raised in the 60s, I couldn't put a pop album as my number one of the year. If I was raised in the 80s, I could put a pop album as my number one of the year, but I'd have to be tongue in cheek throughout this whole review. But I was raised in the late 90s. This album was truly my favorite of the year.
What's especially shocking is that this album is the B-sides of last year's Emotion, but all these songs are BETTER than the ones on Emotion. CRJ isn't trying to go for any radio hits, but the Dr. Luke and pals production is as tight and wormy as ever.  It's unclear how much this release was planned, and how much it was simply a castoff from the original Emotions sessions. But maybe the reward is greater precisely because the stakes were lower. Carly Rae, a 31-year-old, is markedly comfortable (too comfortable?) portraying a teenager who seems entirely unable to corral her feelings. She communicates romantic desires with the dire, naïve gravitas produced almost exclusively by heartsick teenagers. I wonder what mixture of irony and sincerity CRJ herself sees in these B-sides?
Best trax: First Time, Store, Body Language